Shot and scene development for commercial, television, and motion picture projects in various mediums including live-action and animation.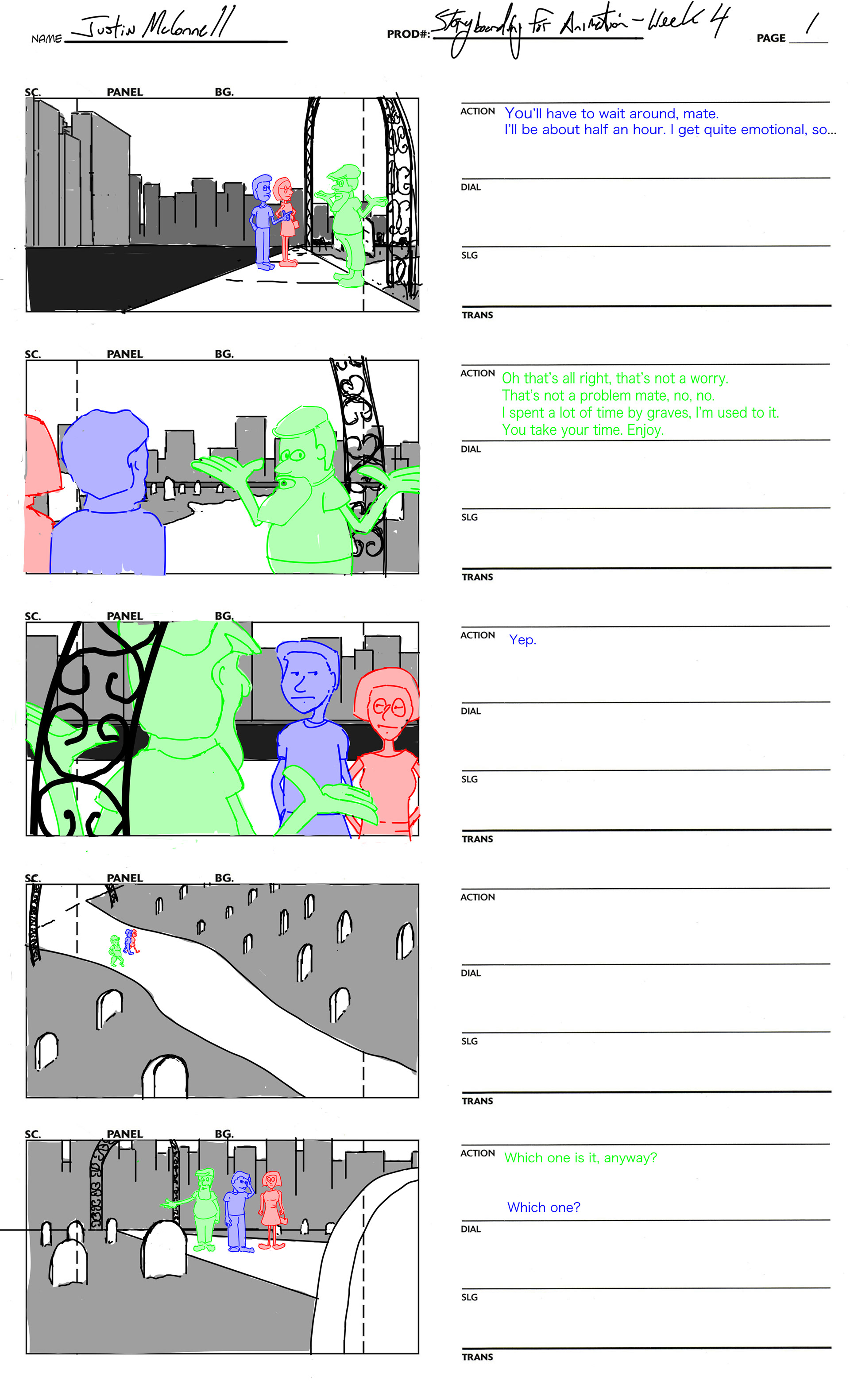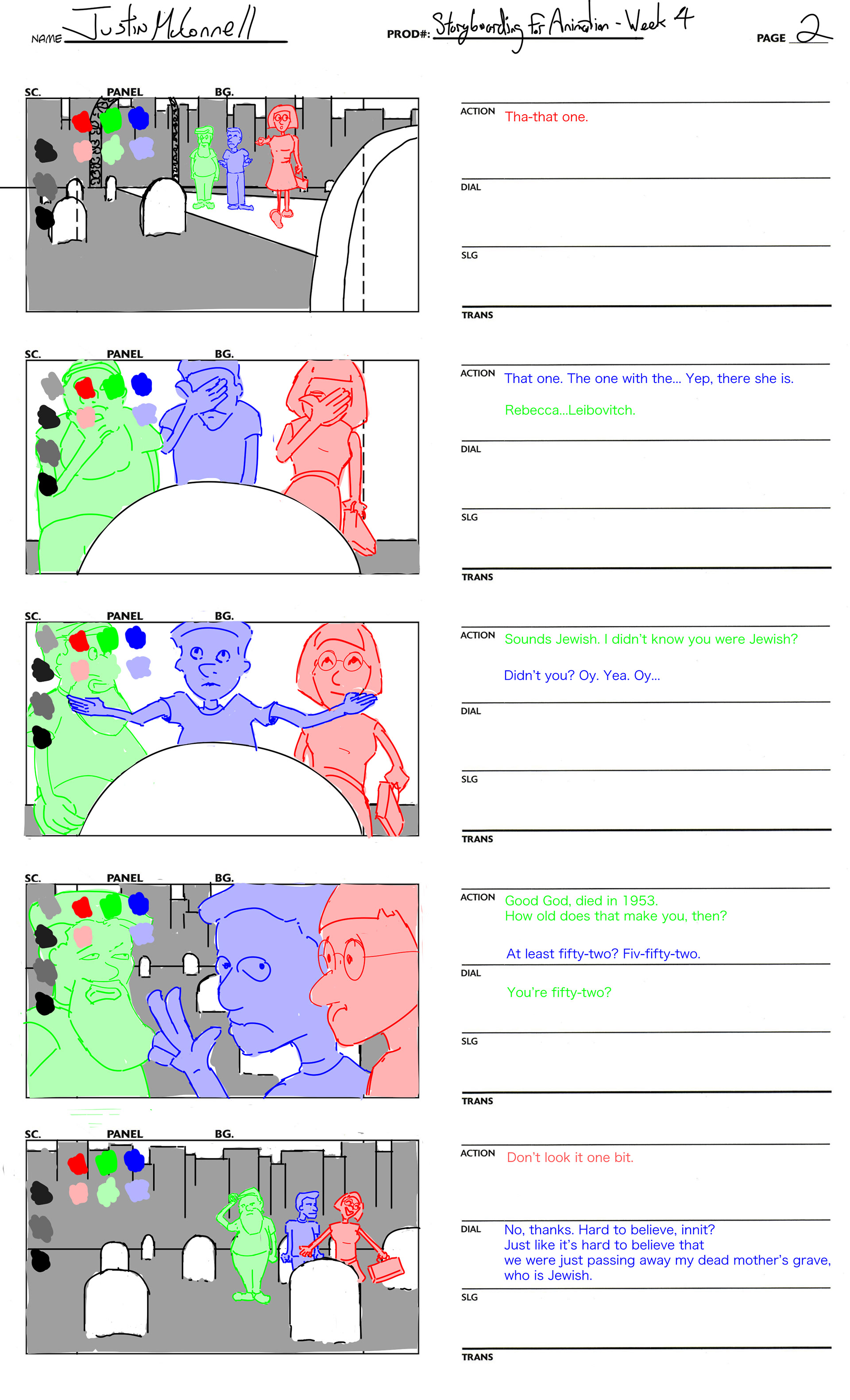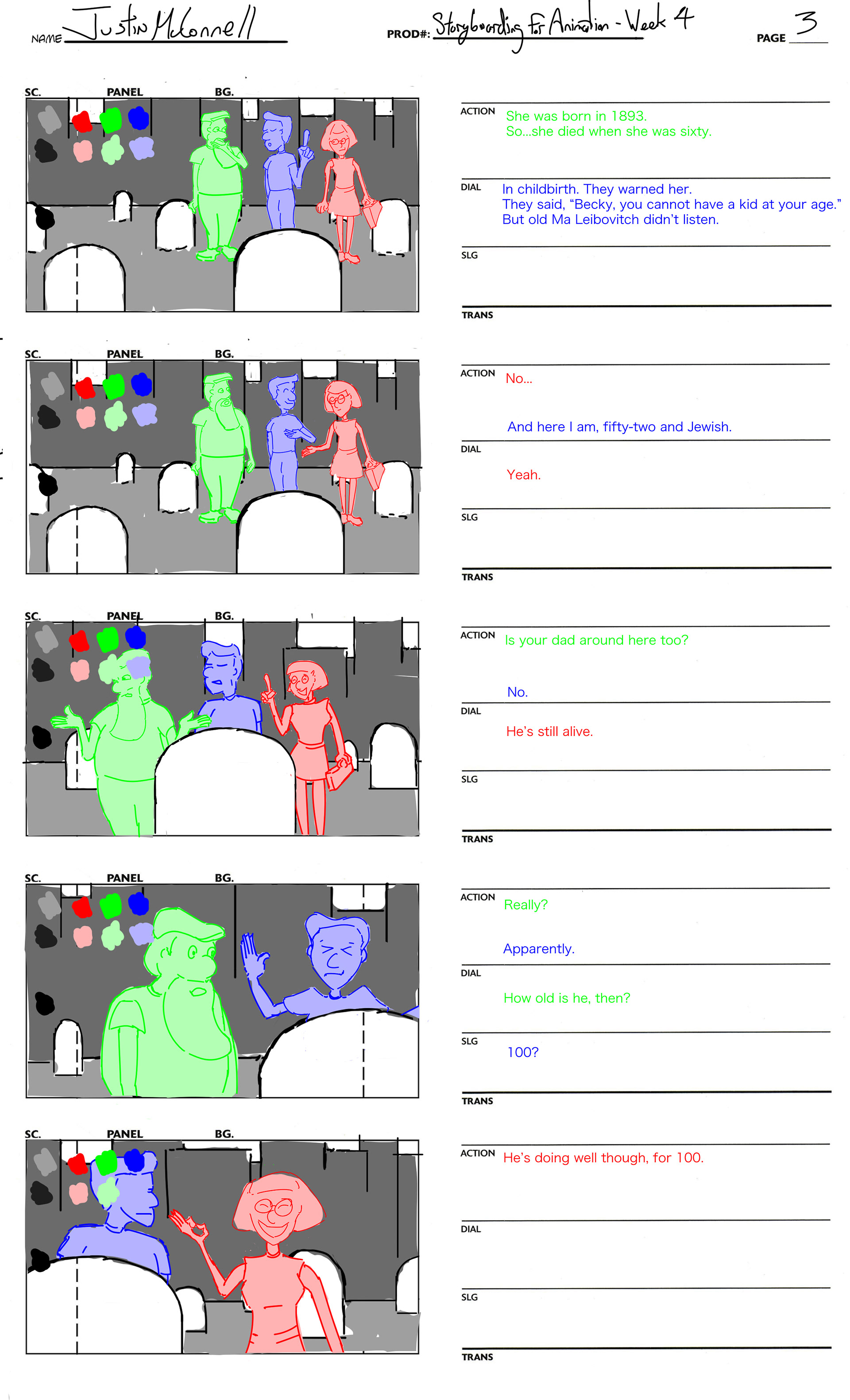 Character Dialogue - A scene of three characters having a conversation while moving through an exterior environment.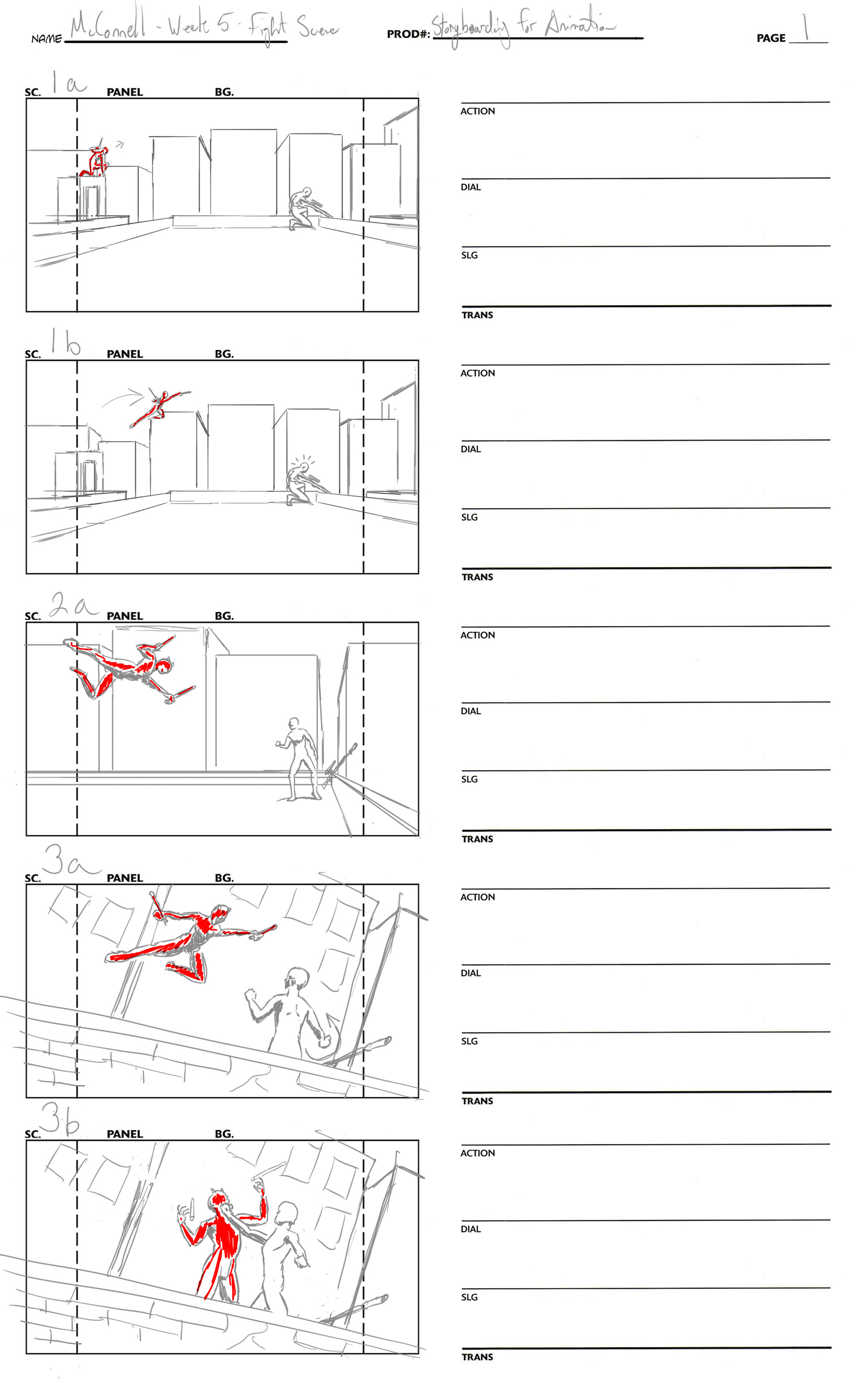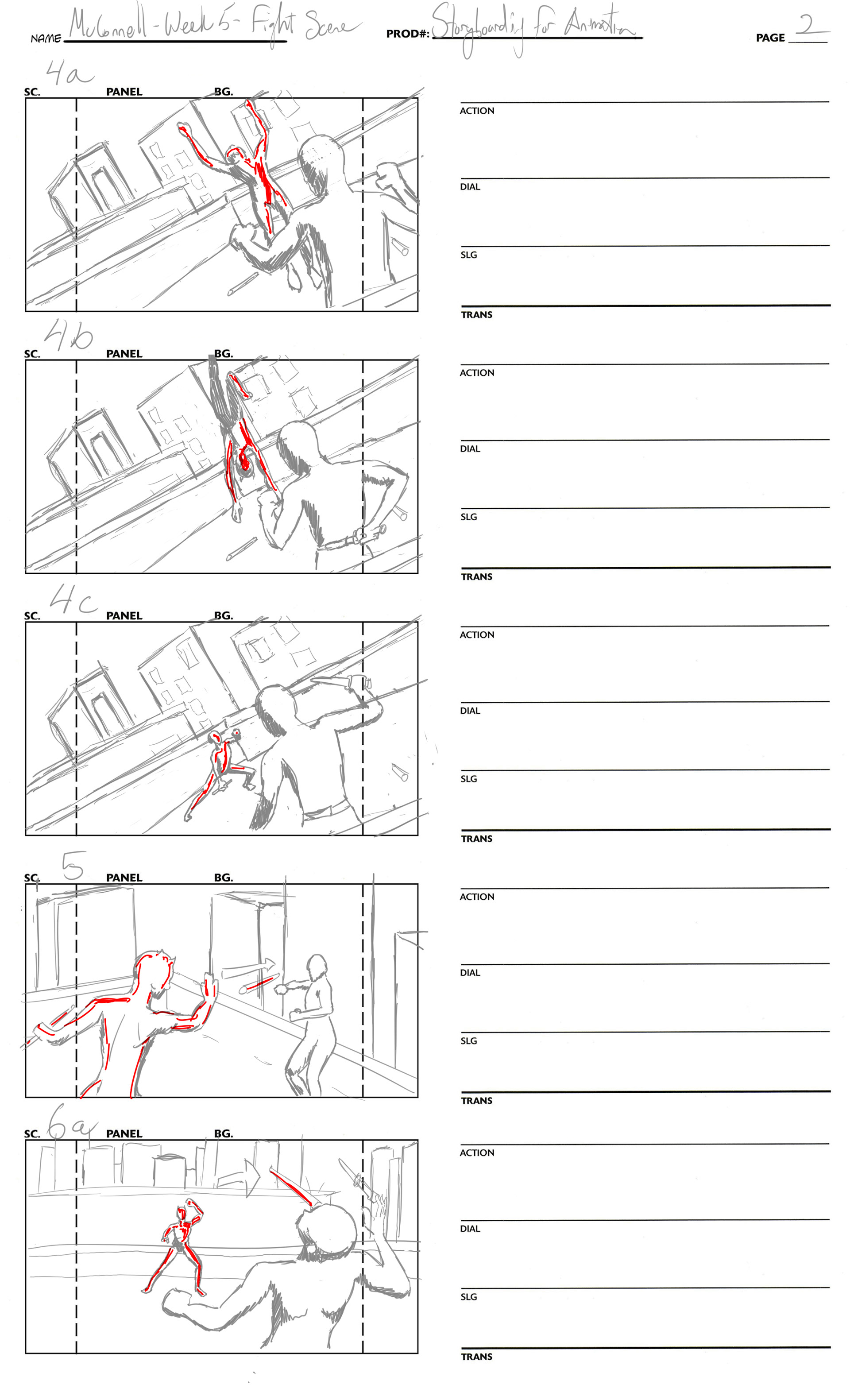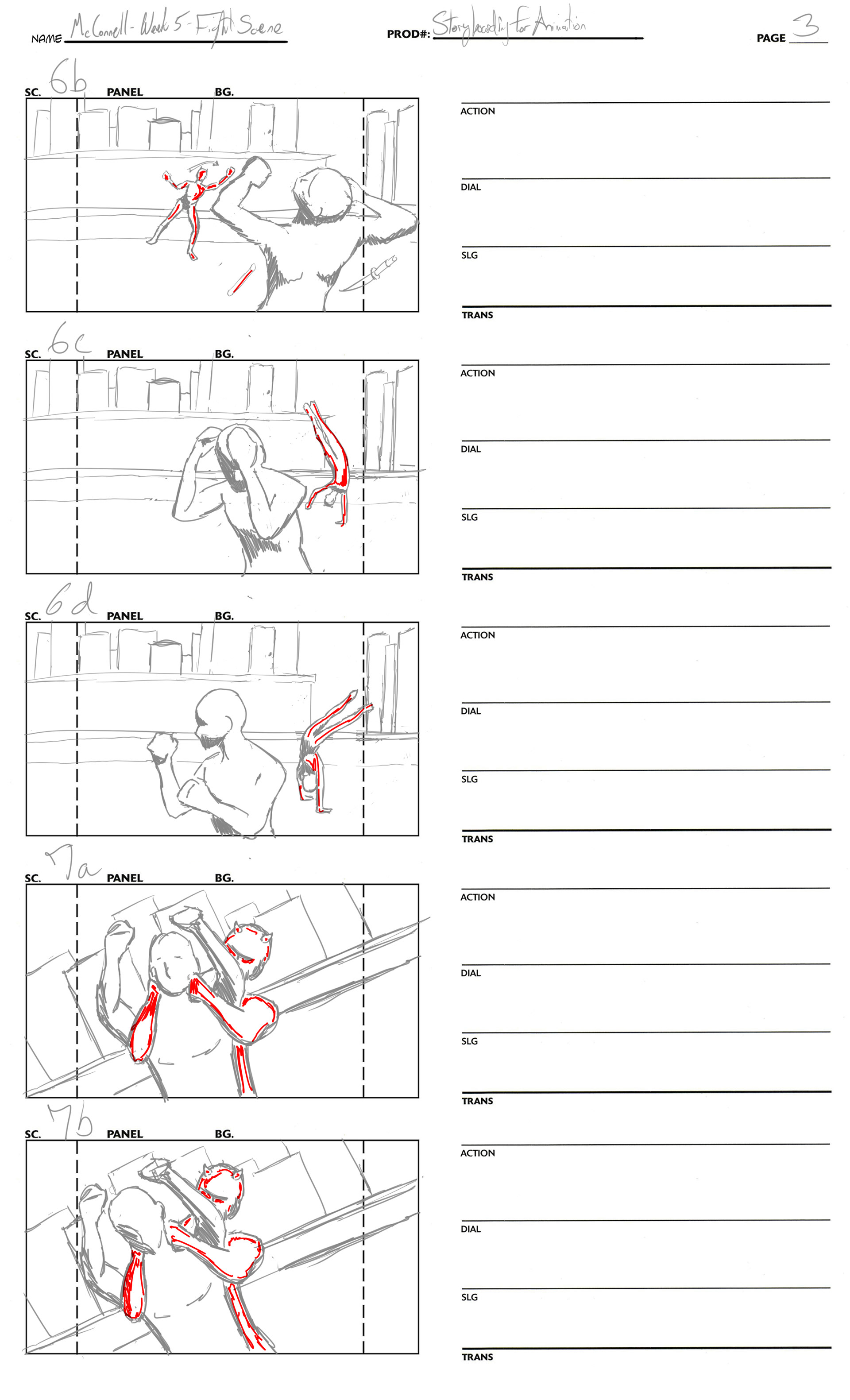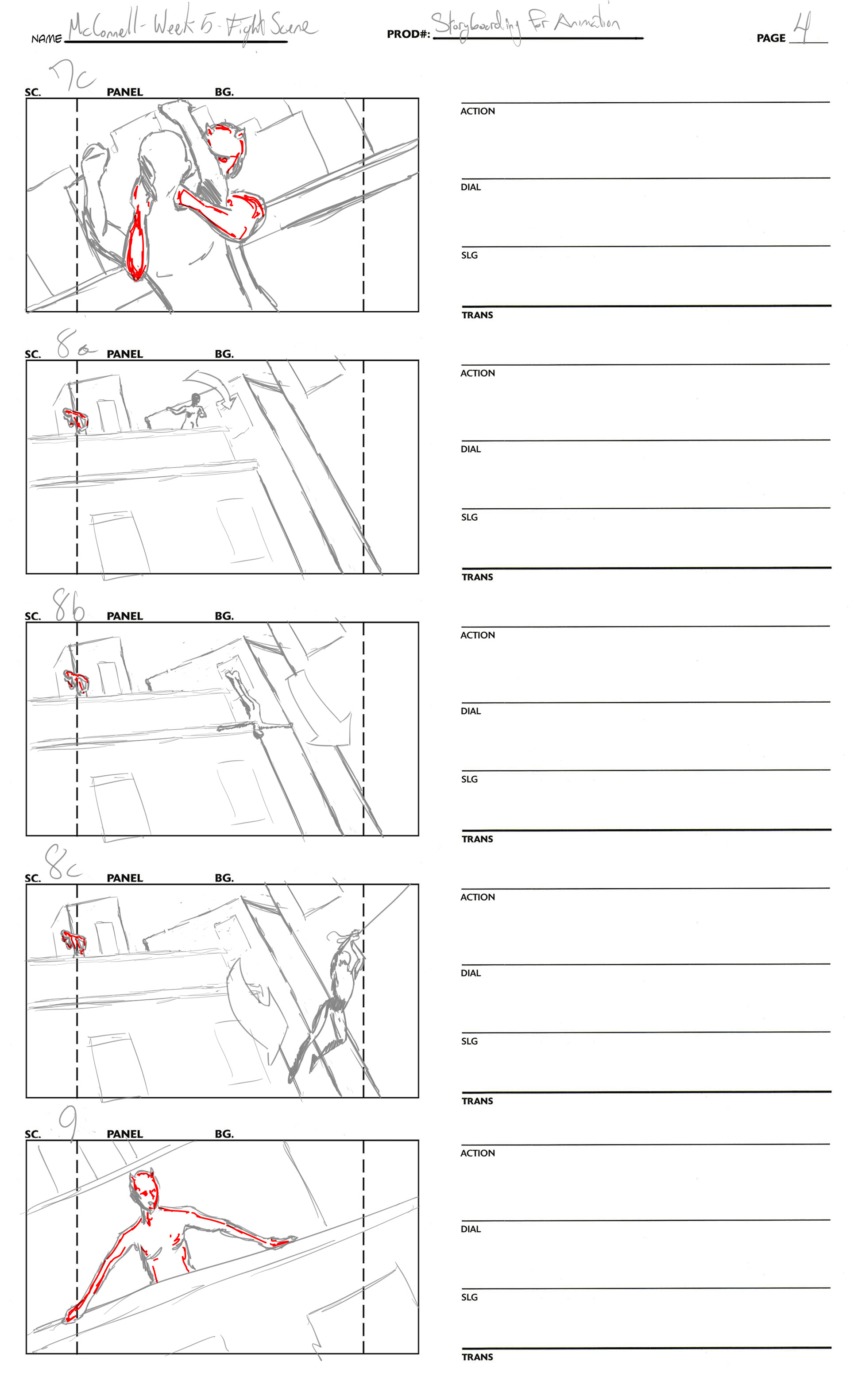 Fight Scene

 - A student piece illustrating animated fight choreography.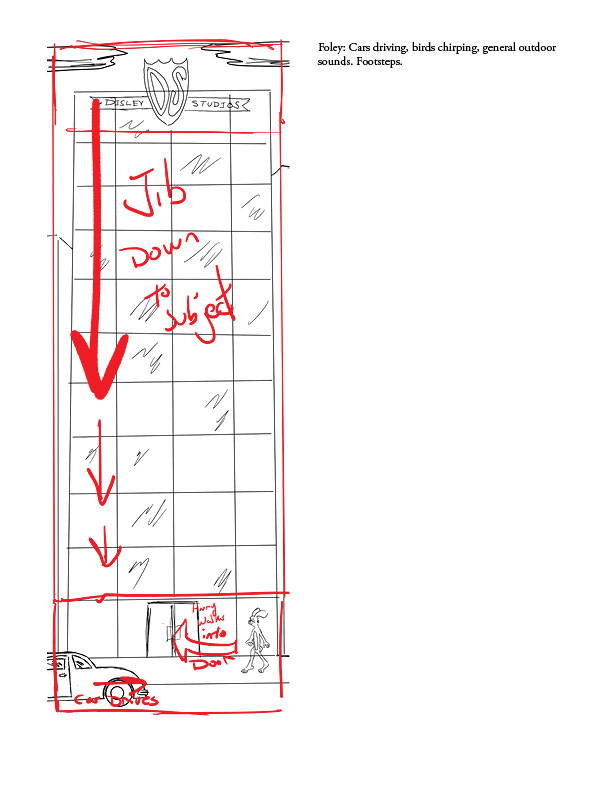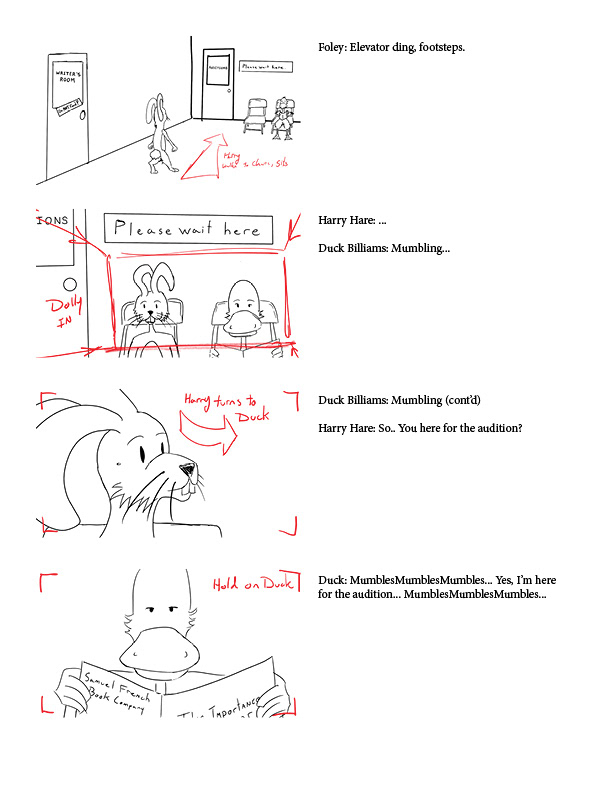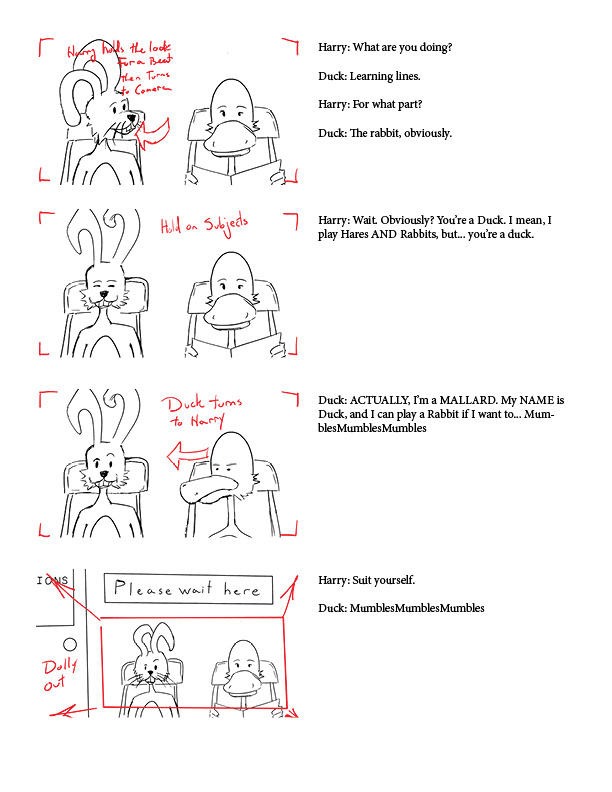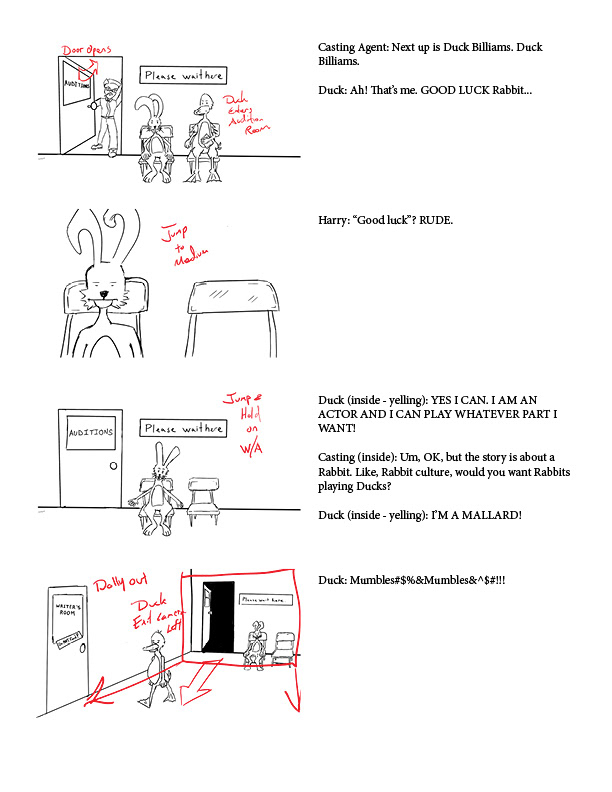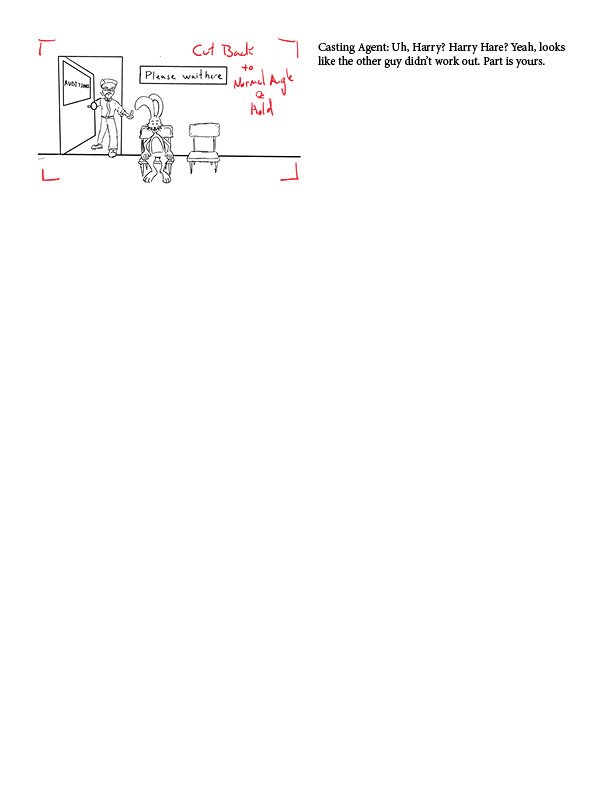 Harry the Hare

- An animation actor and his various hi-jinks on the road to being the next big animated rabbit.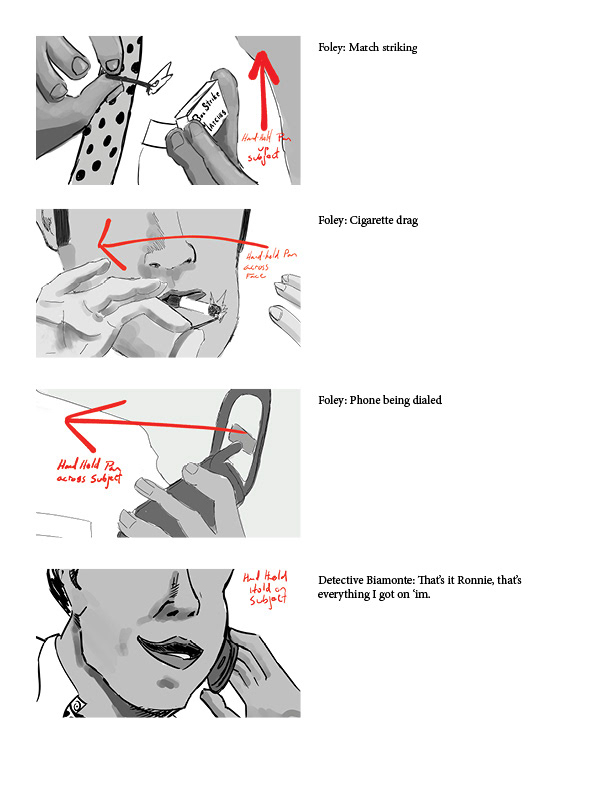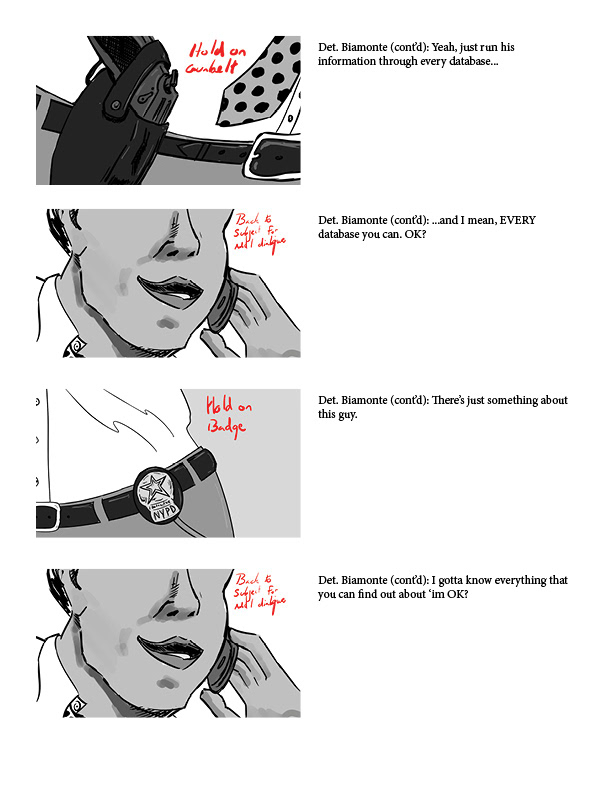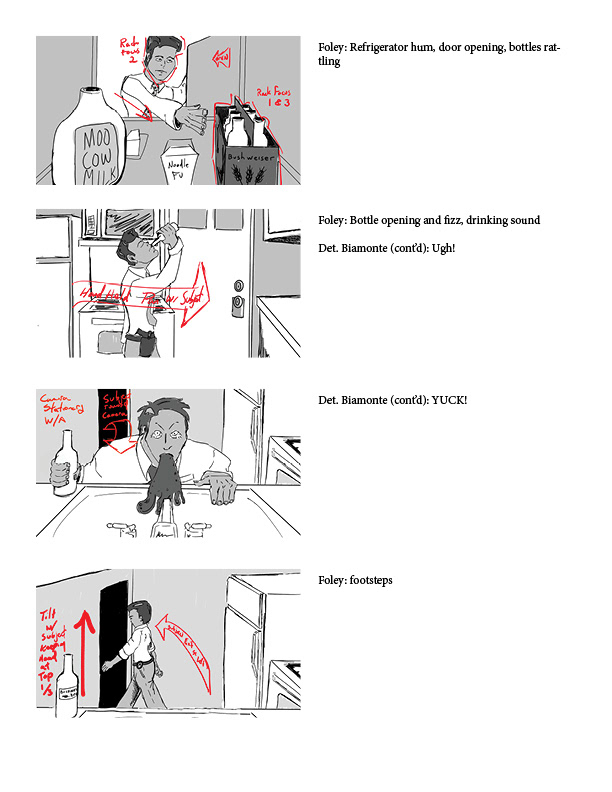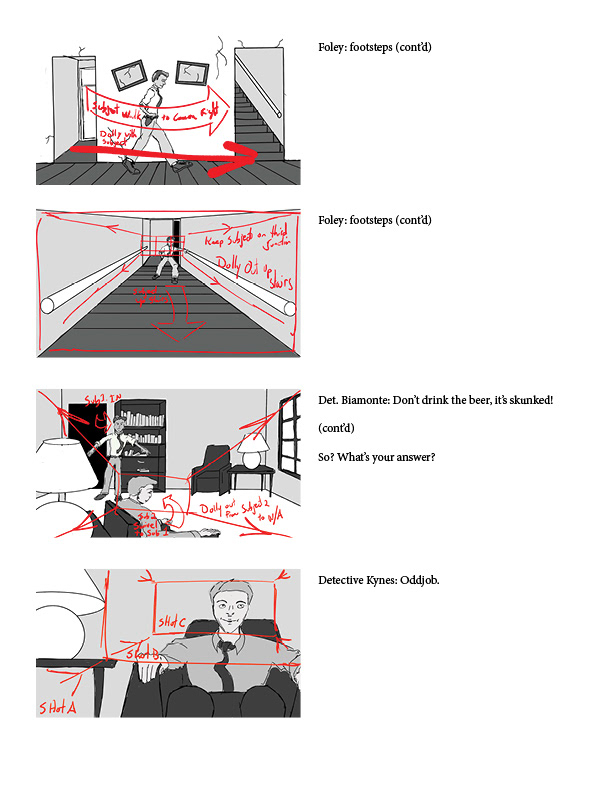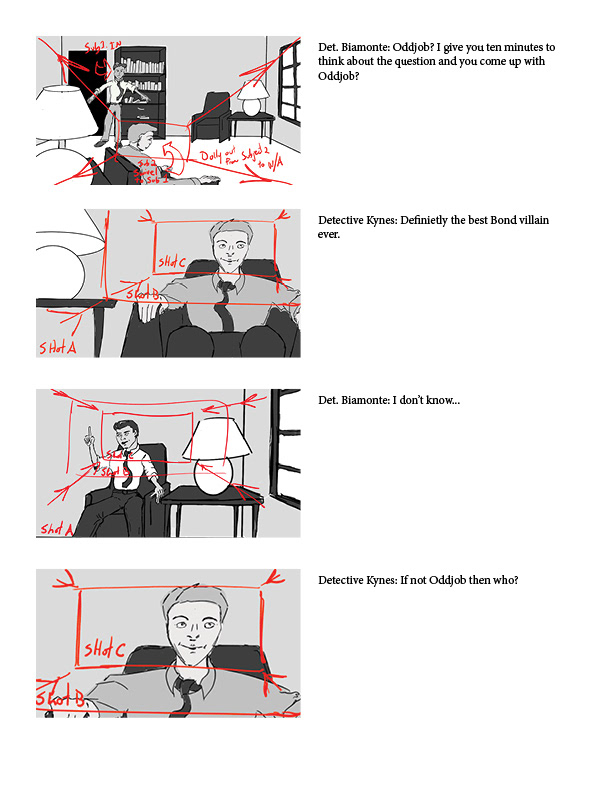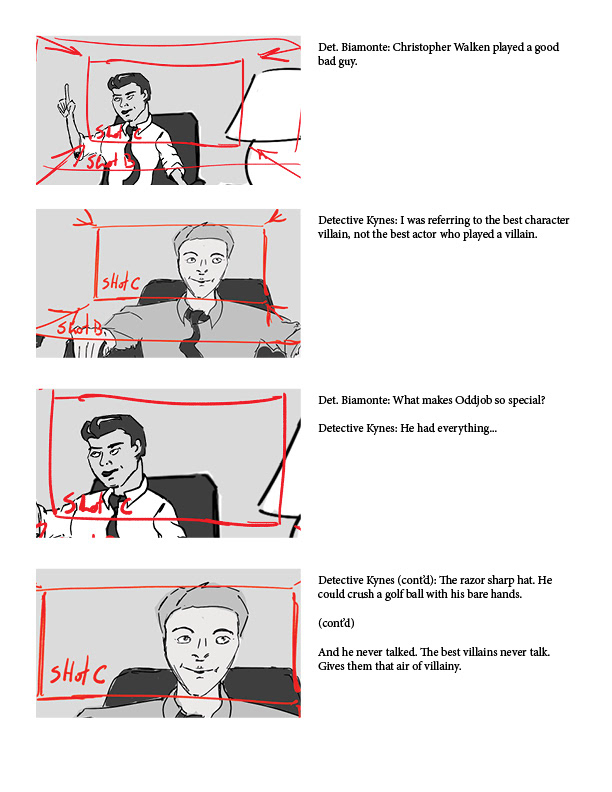 Beyond The Mirror

- Scene 1 & 2 storyboard
Beyond The Mirror

- Scene 1 & 2 Animatic with dialogue track